At Lundberg Tech our customers are always top of mind. Since the 1980s where our focus turned to waste handling solutions, we have developed small and large premium solutions to customers all over the world.
At the factory at the headquarters in Lille Skensved, Denmark we develop and manufacture our own unique Granulators and Cutters. In addition, All-in-one Units and Central Systems for waste handling are being designed and assembled as well as installed on customer sites. They are all ready to capture, convey, cut, collect and compact the waste from our customers' production and packaging machines. Our units and systems are using air for transportation of the waste therefore cleaning and returning of air is part of our solutions which emphasizes the focus on the environment.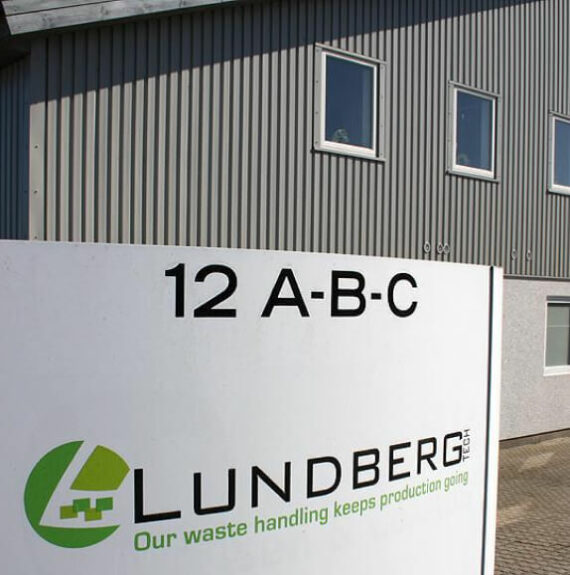 Lundberg Tech delivers efficient waste handling solutions to customers in many industries and focus is on ensuring that the waste handling is manageable and streamlined. The solutions offered are designed to keep our customers' production going whilst supporting sustainability and offering solutions for waste material separation.
With locations in Denmark (headquarters), Germany, US and China as well as presence in most parts of the world, Lundberg Tech is ready to support our customers everywhere. We have grown impressively over the last 35 years and installed more than 4,000 systems and 8,000 Granulators all over the world.
Our locations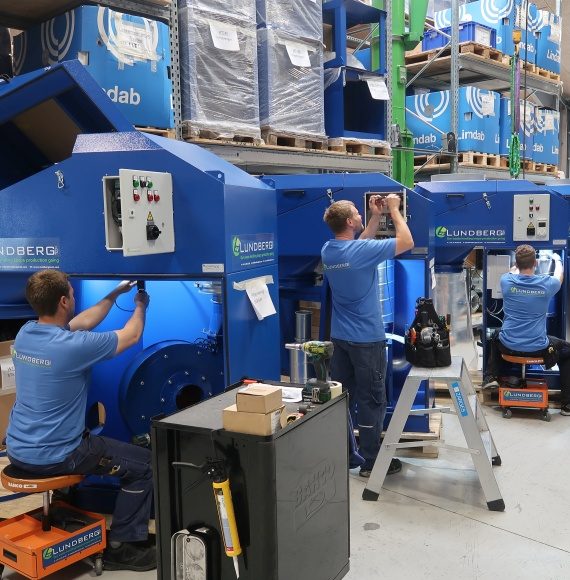 Working with
Your Waste
Care for the environment & bottom line
Lundberg Tech is inspired by the UN Sustainable Development Goals (SDGs), and we are in the process of integrating these in our daily business as the planet is under severe strain and social responsibilities cannot be neglected.
The green transformation process begins with ourselves – meaning that responsible production, reduction of our consumption, increased recycling and better conditions are part of Lundberg Tech's agenda.
Why Choose
Lundberg Tech
Our waste handling keeps production going
Lundberg Tech can take care of waste from almost any kind of production and packing machines. We have more than 35 years' experience in the waste handling industry, driven by a passion for waste handling. We focus on increasing your productivity, whilst supporting sustainability and circular economy.
Long Standing Partnerships with
Global Brands
Clean environment, effectiveness & little space consumption with WasteTech 400U
Paul Daughtry, Maintenance & Planning Manager
Boohoo
The Lundberg Tech system has provided us with so many advantages to our old system and everyone here absolutely loves it.
Art Simpson, President
Navistar Direct Marketing