Your production, packaging machines as well as your warehouse area are generating waste. This could be waste of all kinds of plastic and paper, woven and non-woven material, corrugated carton and rubber. Therefore it is important to think about reduction of waste and the total waste size in the name of sustainability.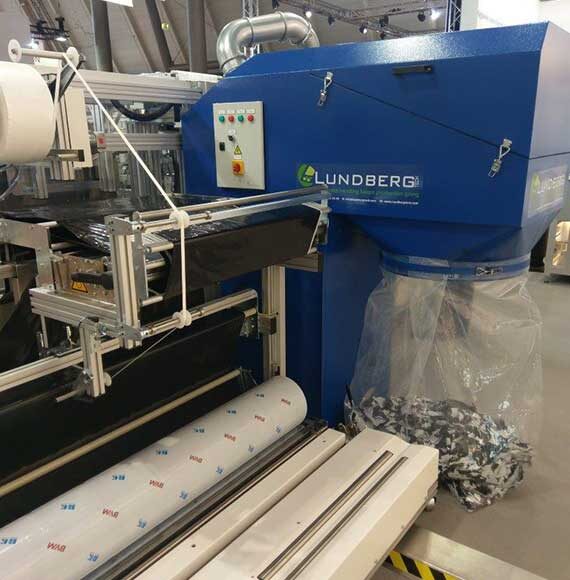 Benefits & features
For a number of good reasons, you want to reduce the volume of waste as much as possible. Among others, the reasons would be:
Reduce manual handling
Ensure an optimal working environment for your personnel
Reduce internal transport
Use low-cost space for waste handling
Easy conveying of waste
Reduce cost for external transport
Prepare the waste material for being separated and recycled
A solution for all waste handling needs
Lundberg Tech can fulfil all these aims by cutting the waste material into small pieces and convey it in a pipe system.
For more than four decades Lundberg Tech has designed and manufactured Granulators, which are a vital part of any waste handling system delivered by Lundberg Tech. Today Lundberg Tech has a manufacturing facility with all the CNC machines and test facilities necessary to support our strategic goal: All parts and assembly are made in-house to ensure a constant high quality and test as well as efficient logistics with very short delivery times.
One part of the Lundberg Tech vacuum system is the All-in-one Unit concept, which consists of a wide range of units. Combined with one or more Granulators this concept covers one or more machines ensuring that the waste can be captured, conveyed, cut and compacted.
Lundberg Tech is also constructing and installing Central Systems to cover many types of machines. A Central System is supporting any company's sustainable production, among others to the benefit of the environment, both locally and in general.