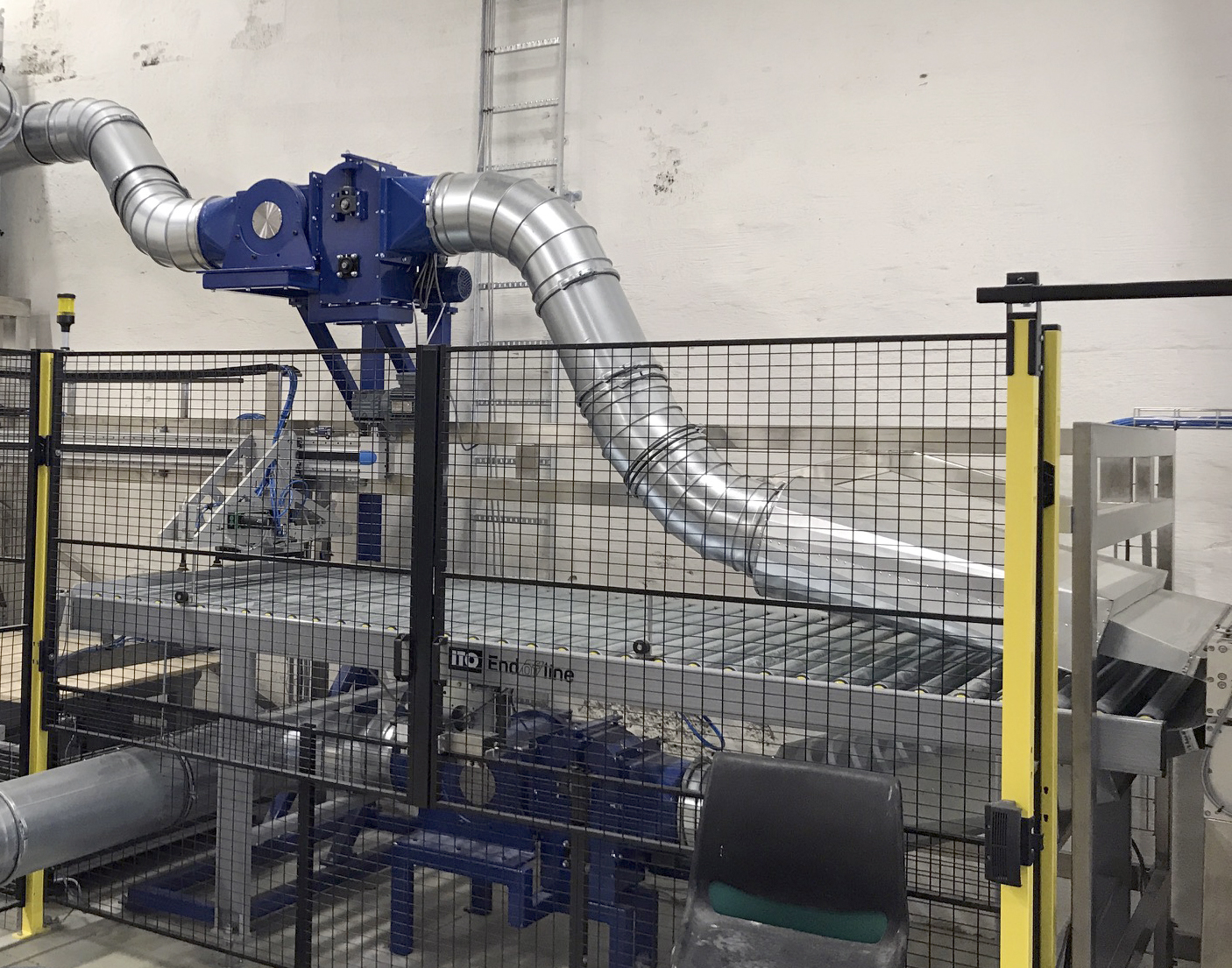 Special feeder and Granulator combination
The WasteFlex Unit is a Lundberg Tech special developed combination of a feeder and Granulator integrated into in an All-in-one Unit. This unit is able to handle bigger pieces of waste by grabbing the waste and deliver the waste into the Granulator, without the material blocking the Granulator.
The Lundberg Tech Granulator is cutting the waste material into small pieces. The small pieces of waste by vacuum are then transported to the collection bag. The waste handled in the WasteFlex Unit is typically material used for wrapping of pallets, for bulk packaging or protection of surfaces of different plates. The waste material is normally paper, plastic or textile.
Benefits & features
Benefits and advantages of the WasteFlex Unit:
Reduces the volume of waste considerably 

Makes waste handling easy for your staff due to no manual transport of bigger pieces of waste 

Can be customised to specific type of waste materials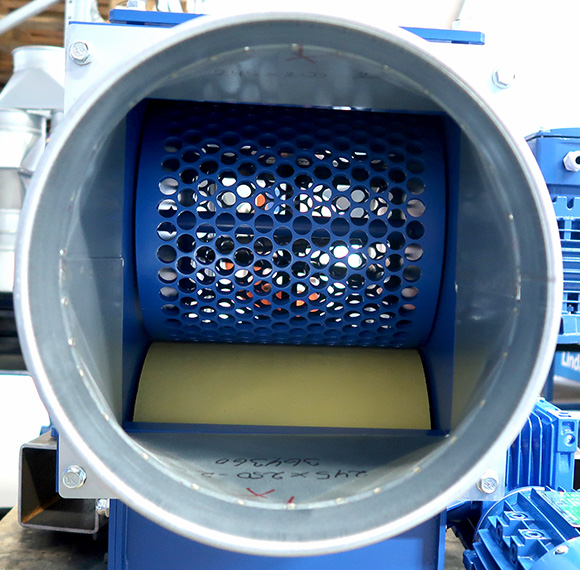 The WasteFlex Unit comes in two different sizes depending on waste size volume and capacity. 
When choosing a WasteFlex Unit to be part of your waste handling system some options are available:
Holeshield in the Granulator with different sizes of holes to reduce the size of the cut pieces of waste
Endless bags – TubeBag for continuous operation
Level sensor for full bag
Antistatic bars for removal of static electricity from the material processed
Frequency converter for adjusting suction power
Other types of filter systems, including automatic self-cleaning filter
Compactor for compacting the waste – e.g., our WasteCompactor
One or more WasteFlex Modules consisting of feeder and Granulator can also be part of a Lundberg Tech Central System.
No doubt that the WasteFlex Unit form a new generation of units for waste handling in waste exhaust systems, which is fully supporting all the topics, which is today's focus on productivity and circular economy by preparing the waste for recycling.