In your production you very likely have both label presses and converting machines creating edge and matrix waste that needs to be removed thoroughly to have a smooth and efficient operation. Around the world you will find hundreds of converting machines and label presses equipped with Lundberg Tech waste removal systems. Our systems are designed specifically to ensure a smooth handling of self-adhesive label waste.
The Lundberg Tech waste handling systems for trims and matrix are based on cutting the matrix and edge trim into small pieces, using our efficient Granulators, and afterwards transporting the adhesive waste through non-stick treated components to a designated collection point.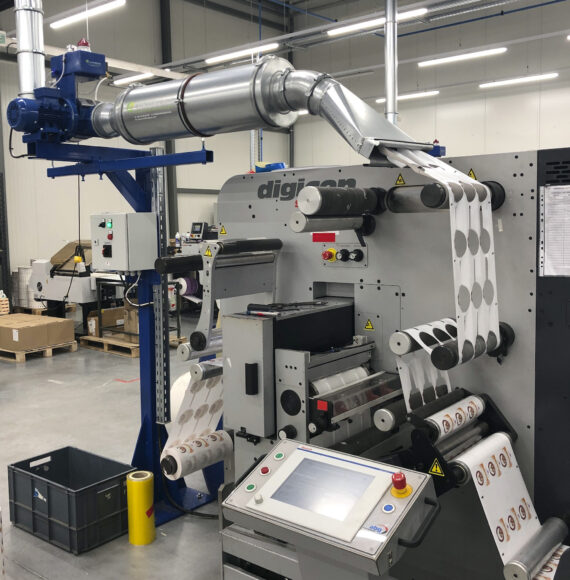 Benefits & features
There are many benefits using an automated waste handling system, to name a few:
Eliminates the need to manually handle heavy matrix rolls
Increases throughput due to fewer stops and constant web tension
Collects waste centrally indoor or outdoor and frees up floor space
For more than 40 years Lundberg Tech has designed and manufactured waste handling units and systems for label printers and converters. We are especially well-known for our ability to handle even the stickiest label stock waste using our unique oil dispensing system.
The Granulator is the core part of all our waste handling solutions and they come in a wide varity of sizes, so we are able to capture matrix waste from all width conventional label presses as well as full-web from digital presses.
Lundberg Tech waste handling systems can handle all the different types of materials you find in a modern label facility including linerless labels.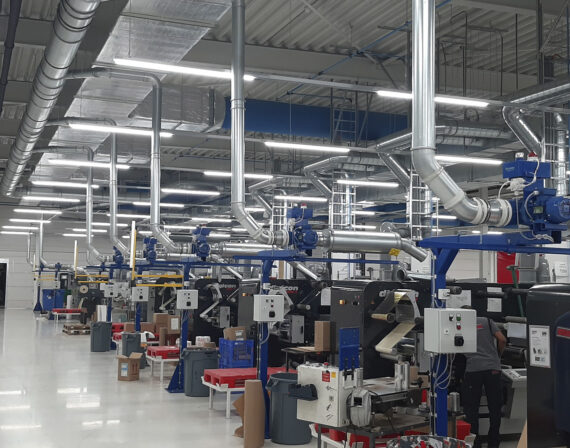 A variety of solutions for waste handling
For label printing and converting, you can purchase our All-in-one Units for collecting trims and matrix from one or several machines. The Lundberg Tech All-in-one Units offer all you need for removing and collecting label waste. Another advantage is that they are easy to install.
We can also design a Central System tailored to your individual needs. Our Central Systems can collect adhesive and non-adhesive waste from an unlimited number of machines. Furthermore, the systems can be designed with material separation to take recycling into account.
If you already own a system and are looking to expand with an extra Granulator, then contact us. We can assist you choosing the right one from our wide range of own designed and manufactured Granulators.