We are experts in the development and production of Granulators
Ensuring efficient waste handling for your production line.
Lundberg Tech is highly engaged in the manufacturing and development of Granulators and Cutters. We ship more than 1000 Granulators out of our headquarters in Lille Skensved, Denmark per year. Lundberg Tech is probably the world's largest manufacturer of Granulators and Cutters for integration into exhaust systems. Our Granulators help downsizing your waste, enabling a more sustainable production.
Granulator and Cutter production
The Lundberg Tech Granulator and Cutter production covers every step from design, construction, manufacturing of all parts as well as assembly and test. Lundberg Tech is operating a machine shop with dedicated turning, milling and grinding machines for Granulator production.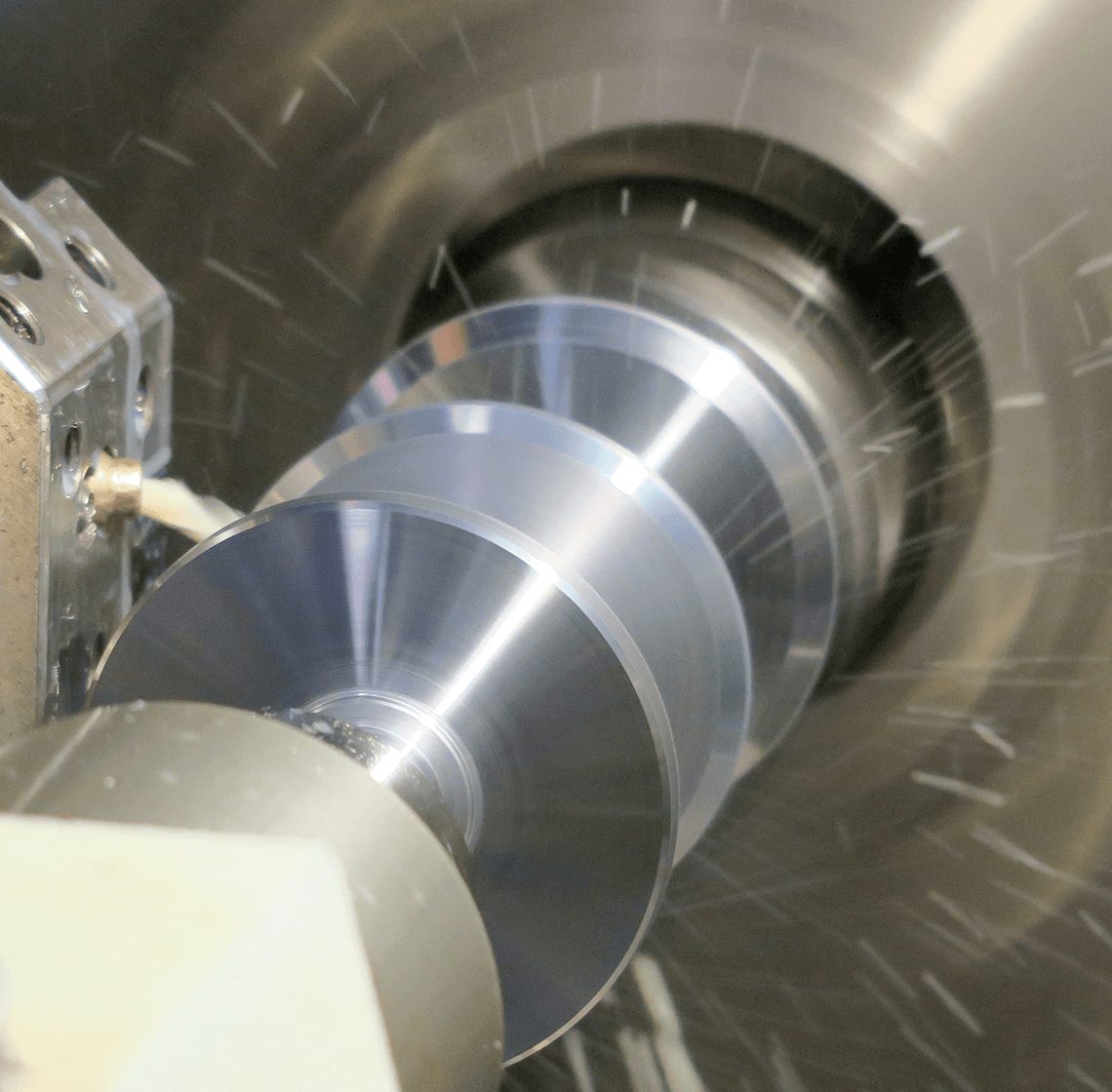 Benefits & features
What makes the Lundberg Tech Granulators and Cutters unique are:
Design basis is "The Lundberg Tech scissor principle" (cuts in the same way as a scissor)
High degree of stability by using cast iron housing and manufacturing rotors out of one piece of round metal
Hard metal cutting knives with wolfram carbide
High quality bearings
Self-cleaning design ensures that waste is not stock inside the housing
The ability to add silicon oil to the inside through the rotor, allowing us to cut adhesive material
Produced and tested inhouse by highly skilled and experienced technicians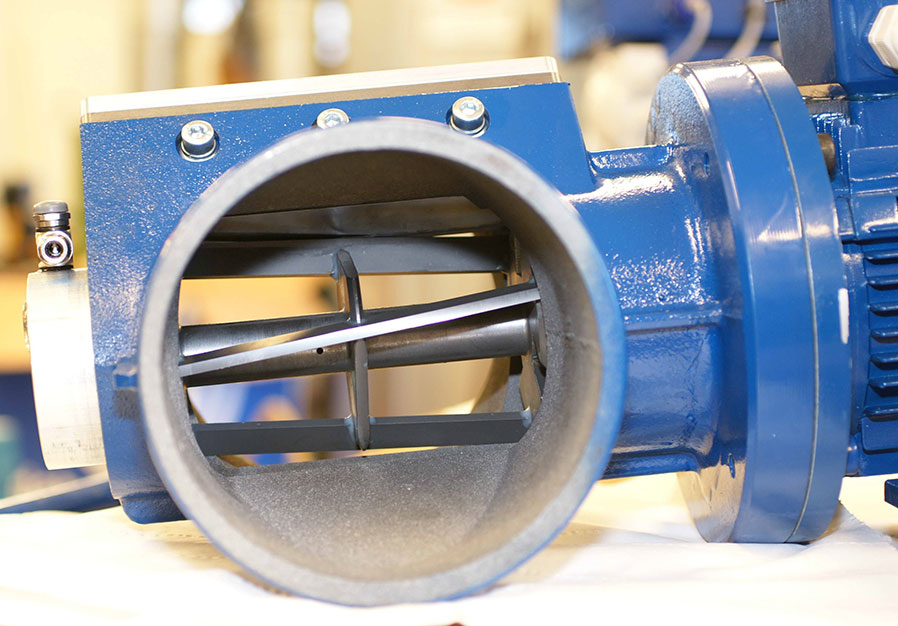 Lundberg Tech Granulator and Cutter types
The range of Lundberg Tech Granulators and Cutters is very comprehensive and there are dedicated models for almost any application. The range of Granulators and Cutters can be connected to pipe sizes from Ø80mm to Ø400mm, allowing for air amounts up to 10,000 m3 per hour. The air speed through the Granulator can be as fast as 80 m/s, permitting for process machine speeds up to 2500 m/min. The opening entrance of the Granulator can be as wide as 660mm allowing it to cut very wide and stiff materials. The Granulators are also available for cutting ultrathin materials down to 5 microns.  
The standard Granulators and Cutters have a rotor with 3 knives and a direct coupling to a motor with 1400 or 2800 rpm. 
For each type of Granulator, many options are available:
Number of knives on the rotor from 2 to 12

Cutting very thin material by special grinding the hard metal knife edge

Extra wear resistance treating 

Non-stick coating inside the housing 

Lubrication system for keeping the cutting knives free from residues 

Frequency converter connected on the motor, for adjusting cut length

Gear motor for increasing the torque, for cutting extra durable materials

Hole shield / screen to ensure further size reduction

Rotor without center axis for handling high speed applications and stiff material

Stainless steel housing and rotor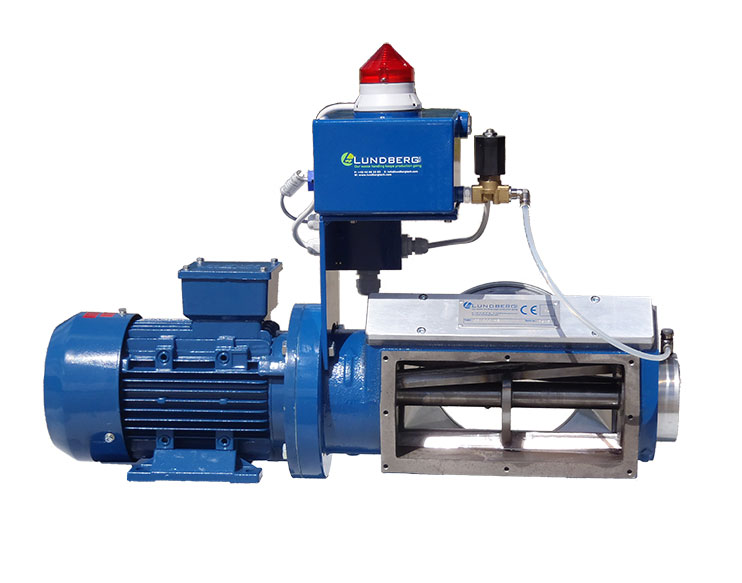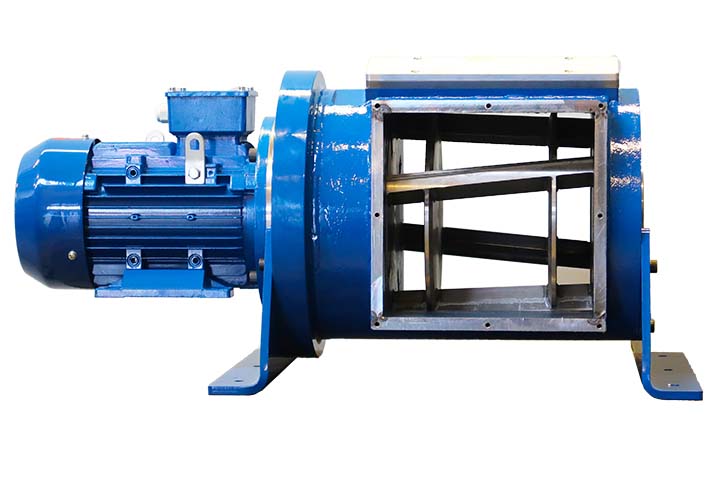 Being a specialist in Granulator and Cutter production for vacuum transport systems we are welcoming all cutting challenges from our customers. Some of the Lundberg Tech Granulator and Cutters as well as options are a result of specific customer demands.
If you have a specific requirement, we look forward to hearing from you. We will quickly evaluate if your challenge can be solved by our existing range. If not, we will establish a project team and find a solution to your cutting challenge.
If you are interested in knowing the length of the cut pieces used by our customers, eg. for recycling purposes, we recommend you to try our waste size calculator.