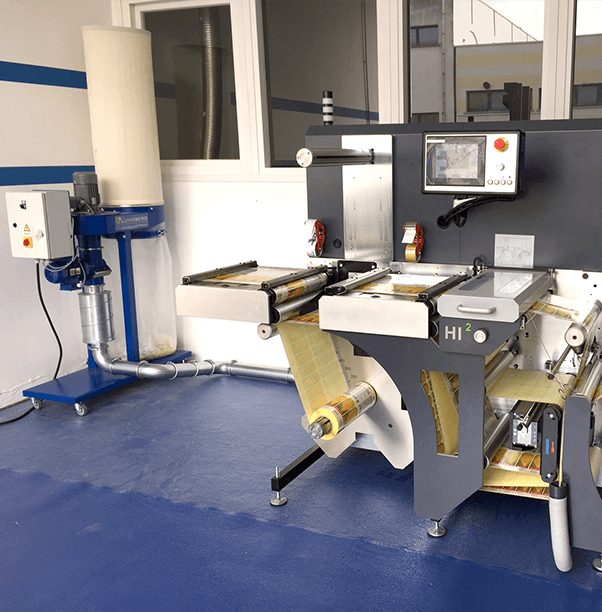 Need a smooth, All-in-one edge trim removal system?
The movable units on wheels, the TrimCutter and PackTrimCutter, are included in the Lundberg Tech All-in-one Unit product range. These units are very suitable to capture, convey, cut and collect edge trim and die cut waste materials from one production or packaging machine.
TrimCutter and PackTrimCutter are all equipped with a transport ventilator which can operate up to 900m3/h of air volume, a Granulator, separator, filter and a bag holder. The difference of the two units is the height, filter system, noise level, colour and options available.
Benefits & features
Using TrimCutter and PackTrimCutter for waste handling gives several advantages:
"Plug and play" installation 

Cutting the waste means a huge reduction of the volume of waste

No manual handling of waste
More advantages
Remove the dust along with the waste

Easy to move around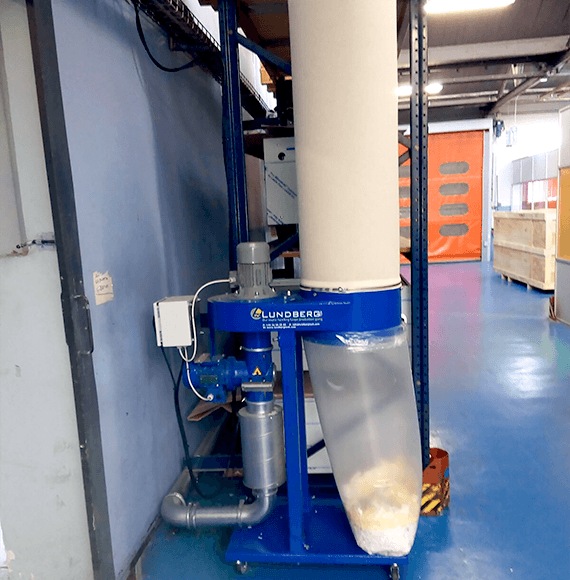 The TrimCutter and the PackTrimCutter can also play a major role in material separation as the units can be used for collecting material to be recycled and thus support sustainability in your production and packaging process. Today the TrimCutter is mainly used in the label and flexible packing industry and the PackTrimCutter mainly in the food and pharmaceutical industry.

In relation to handling different types of materials there are no limitations and differences for each of the units in their ability to handle materials such as paper, plastic film, laminated film, non-woven, woven and thermoforming material.
Both the TrimCutter and the PackTrimCutter can be delivered with a range of options such as:
Level sensor for detection of full bags
Antistatic bars for removal of static electricity from the material processed
Non-stick inside coating and oil system for handling adhesive materials
Oil system for handling adhesive materials
In addition, the PackTrimCutter can be delivered with:
Front cover to protect and hide the bag
Extra sound insulation
Furthermore, the TrimCutter can be delivered with:
Height extension for more volume in the bag
Endless bags – TubeBag for continuous operation
Today more than 315 of the TrimCutter and PackTrimCutter Units are serving production and packaging machines all over the world. If you want to try these units a renting scheme is also available.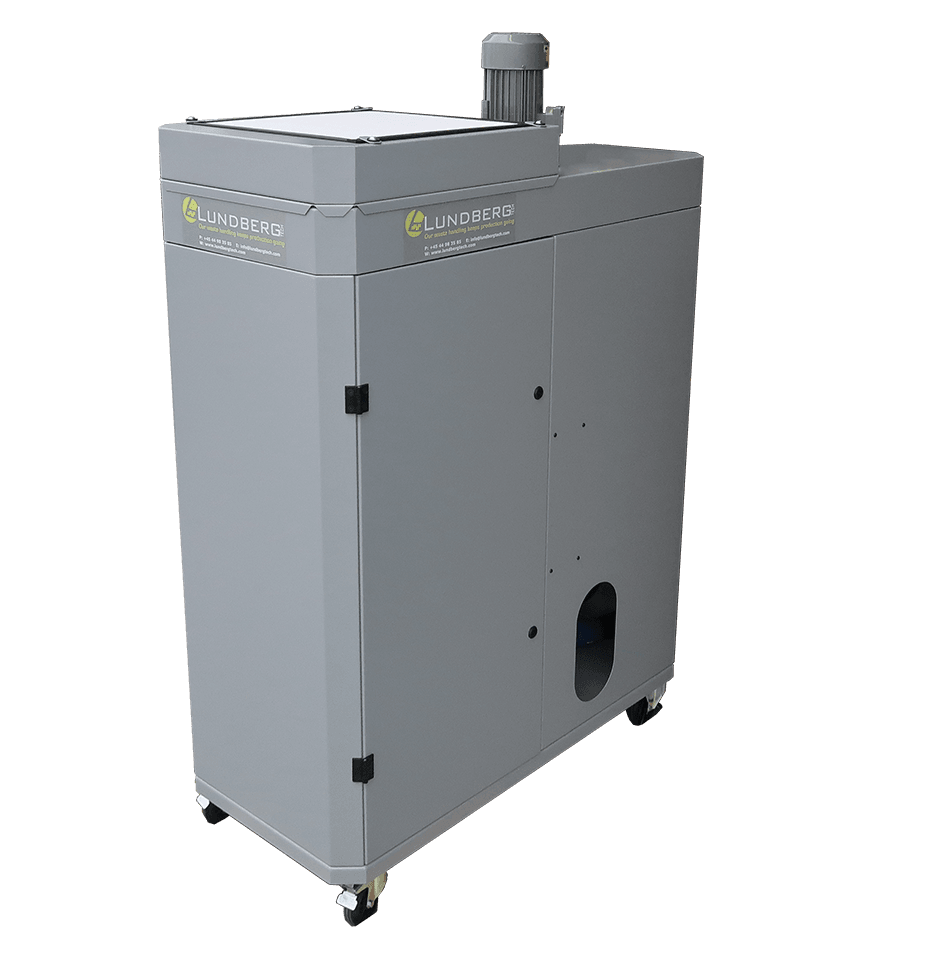 Download more information