When processing flexible raw material delivered on a roll it is typically done in a roll-to-roll process (R2R). During the process the web of the roll can be printed, coated, laminated, and possibly also slit to a specific size. During the slitting process it is very likely that edge trim needs to be removed from the process.
No matter if you are a manufacturer of non-woven materials, electronic devices, flexible packaging or any other products on a roll, then the edge trim is a universal challenge. Lundberg Tech's solutions are designed to help you remove the edge trim in an easy way. Our systems capture the edge trim right on the edge of your rolls and cuts it into small pieces and then conveys the cut material to a designated collection point indoor or outdoor.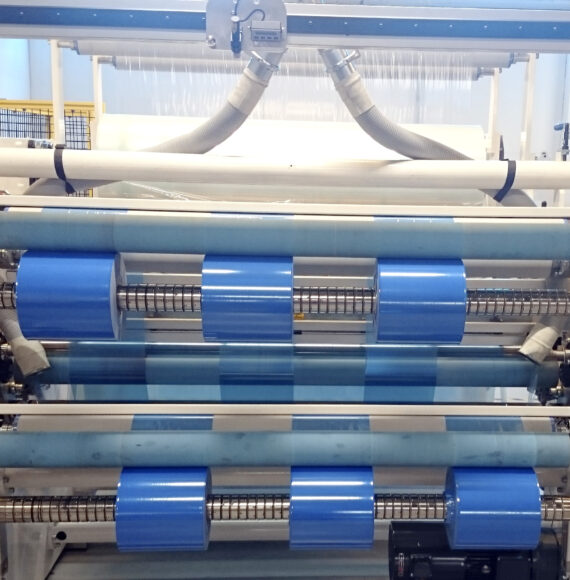 Benefits & features
The Lundberg Tech waste handling systems keep your production going and add a lot of other benefits:
Excessively decrease the waste volume
Make the waste ready for recycling
Ensure that the trim handling is not limiting your roll to roll process
Reduce the manual handling of trims
Convey the material to a collection point
Effective waste handling no matter the number of rolls and the width of trims
For more than 4 decades Lundberg Tech has designed and manufactured waste handling units and systems for roll-to-roll processing machines. Our solutions are well-known and can remove trims from low-speed machines, machines operating in steps and finally high-speed machines operating at up to 2500 m/min.
No worries about the width of the trims. There is no limitation since Lundberg Tech is manufacturing Granulators up to a width of 660mm. We can handle trims even wider than this depending on the material.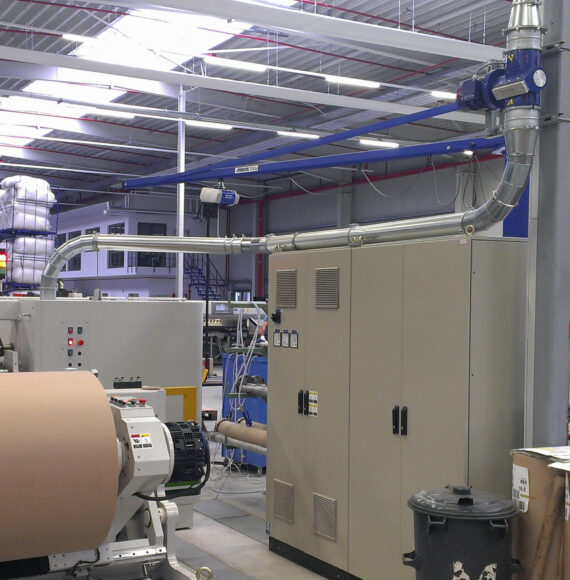 Lundberg Tech waste handling systems can run and handle all material such as paper, plastic film, thermoforming plastic, laminated film, cardboard, woven, rubber, thin metal and finally material with glue between layers or on the surface. Contact us to arrange a test of your material if you question whether your specific material can be cut.
For roll-to-roll processes, you can use our All-in-one Units for collecting trims from one or several machines. The All-in-one Units contain everything you need when wishing to remove and collect trims and furthermore they are easy to install.
Alternatively, we can design a Central System in cooperation with you with a focus on your needs. Our Central Systems are able to collect trims from an unlimited number of machines. Additionally, they can be designed with material separation for recycling matters.
If you already have one of our systems and need to expand with an additional Granulator, we can help you add one of our own designed and manufactured Granulators – our product range is extensive.