As the name implies the All-in-one Units is a series of waste handling units containing everything you need to capture, convey, cut, collect and compact waste from your process machines. The All-in-one Units are all easy to install and operate, no matter if they are collecting waste from one or many process machines.
Each All-in-one Unit is designed with productivity in mind so that your lines can run at full speed without risking that the trim and waste removal is the bottleneck. With a well-functioning waste handling system you can expect to reduce labour for manual waste handling. Furthermore, you can expect to reduce the typical scrap generated each time you have to stop or start your production line.
All-in-one Units
In the Lundberg Tech series of All-in-one Units, you will find the following models:
For each model there are several sizes and configurations available for multipurpose, click on the links above to read more about each unit and the options.
If you need advice when choosing the model that might be right for your production, then contact us today and we will be pleased to help you find the right waste handling solution.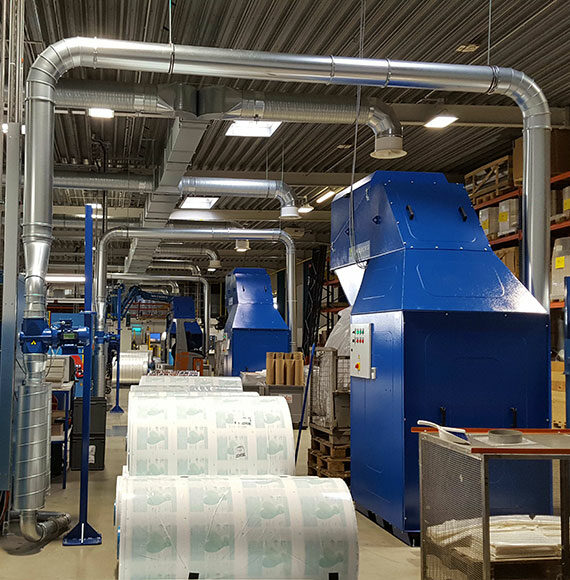 Lundberg Tech develops and manufactures a range of
Granulators and Cutters, All-in-one Units and Central Systems