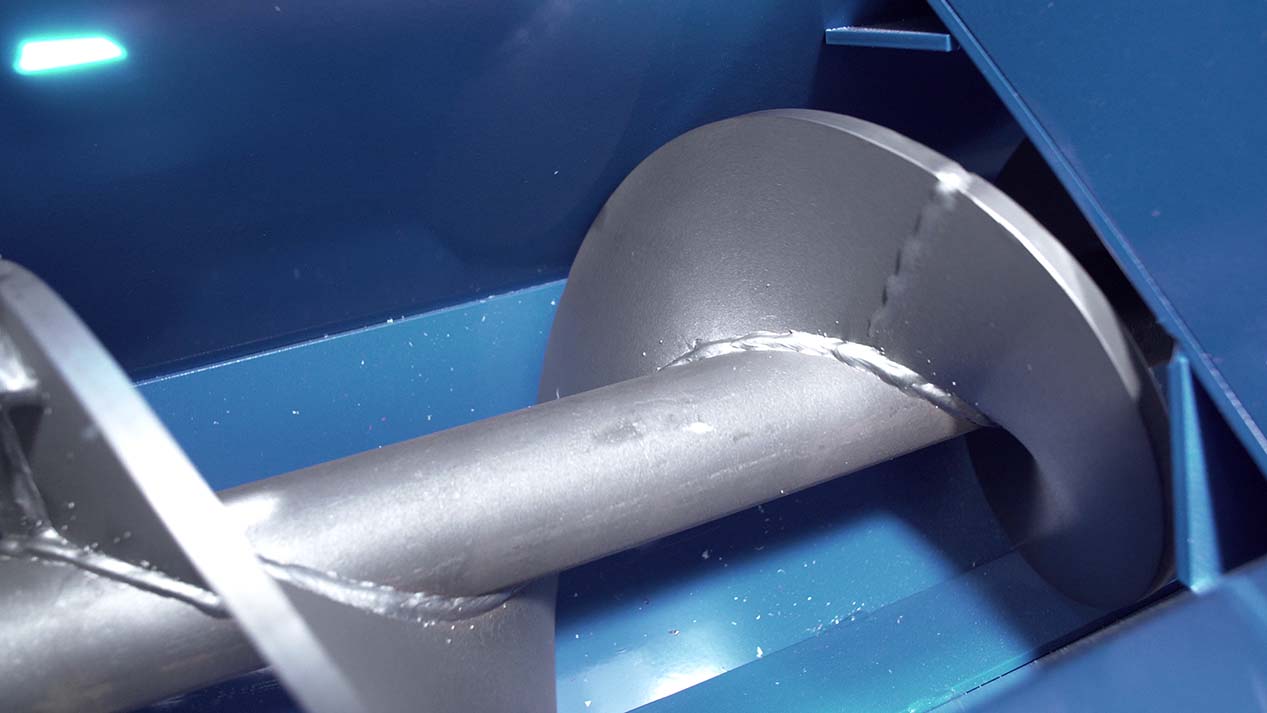 The Lundberg Tech WasteCompactor suits any needs
Our WasteCompactor is a screw auger waste compactor that works in tandem with our All-in-one series of waste collection units as well as our Central Systems.
The WasteCompactor ensures that waste captured and cut is compacted into either a "sausage style" TubeBag or directly into a container.
Benefits & features
When used with a bag the bag is endless for continuous operation over a long period. The bag makes it easy to transport the material for recycling or disposal.
Main benefits of using a WasteCompactor:
Efficient compaction of waste, for easy transport and storage (typical waste is compacted to around 10-20% of the volume compared to non-compacted material) 

Endless bag system 

Easy operation

Continuous operation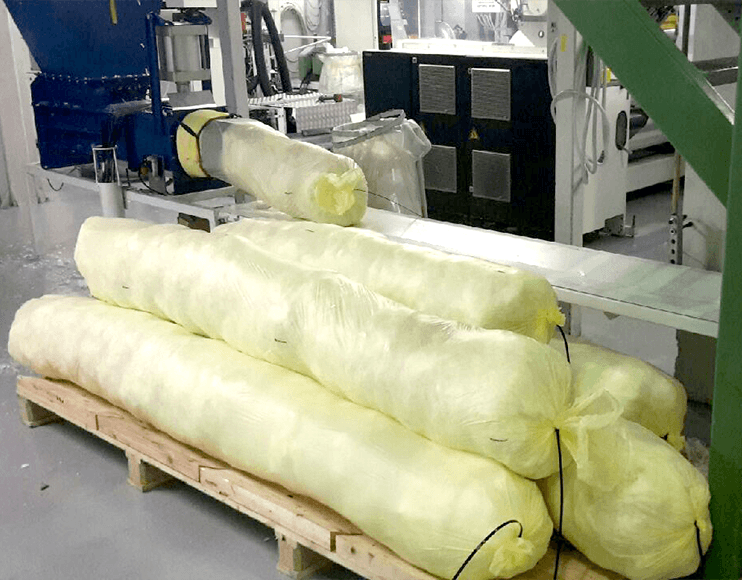 What is a WasteCompactor?
The WasteCompactor can be used directly as an add-on to our All-in-one Units. It can also be part of a Central System – the WasteCompactor can be used where waste needs to be grouped in certain fractions. 
The WasteCompactor is available in four different sizes:
WasteCompactor 80
WasteCompactor 250
WasteCompactor 750
WasteCompactor 1500
The number reflects the capacity of the unit in kg per hour.
The WasteCompactor series can be used for compaction of a wide range of different materials, like: Paper, plastic, rubber, textile, non-woven, film, self-adhesive material, release liner etc.
Contact us today if you are interested in knowing more about our WasteCompactor series for your waste handling application.