Well-known All-in-one vacuum waste handling units
The Lundberg Tech WasteTech All-in-one Units range provides efficient waste handling for a wide range of applications, including printing, packing and other production machines
The range of WasteTech All-in-one Units has an air capacity range from 900 to 10000 m2 per hour, which means that we can handle anywhere from a single machine up to 20 production machines. The WasteTech series can capture, cut, convey and collect many types of process waste including trims, matrix and die cuts.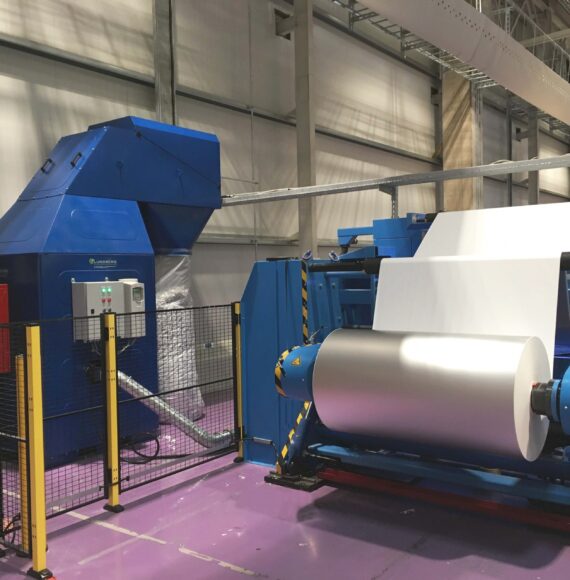 Benefits & features
Benefits and advantages of the WasteTech All-in-one Units
Reduce the volume of waste 

Remove the dust along with the waste 

Make waste handling easy for your staff due to no manual handling of waste

Easy installation

Available with guillotine valve for continuous operation

Can be customised to specific type of waste materials and shapes
Easy access to critical parts
The WasteTech typically comes equipped with one or more of our own designed and manufactured
Granulators
. Furthermore the WasteTech comes fully equipped with ventilator, sound silencers, waste separator, air filter and bag holder.
All WasteTech Units can be delivered with numerous options:
Endless bags – TubeBag for continuous operation
Height extension for more volume in the bag
Level sensor for full bag
Antistatic bars for removal of static electricity from the material processed
Non-stick inside coating and oil system for handling adhesive materials
Oil system for handling adhesive materials
Frequency converter for adjusting suction power
Other types of filter systems, including automatic self-cleaning filter
Compactor for compacting the waste – e.g. our WasteCompactor
More Granulators with all Granulators outside the cabinet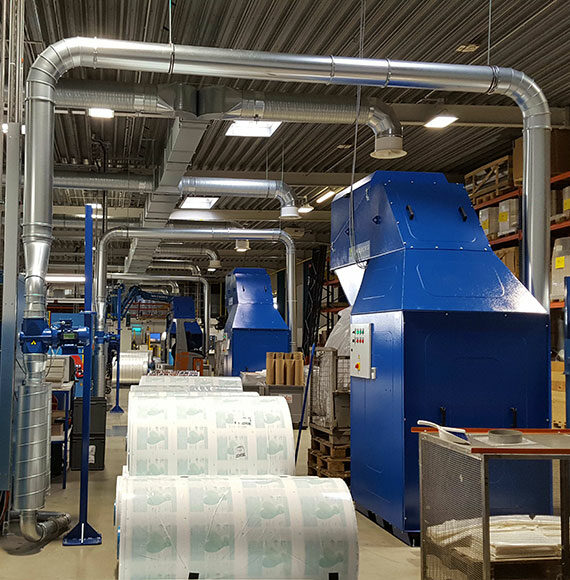 The WasteTech is a unique unit, which keeps your production going by providing efficient waste handling. Moreover, the WasteTech can help you prepare your waste for recycling as part of your circular economy plans.
Lundberg Tech also installs waste handling systems around the world in which the All-in-one Units form the collection unit for the materials that should be recycled. This is often done in combination with a Central System handling the material where recycling is not currently possible.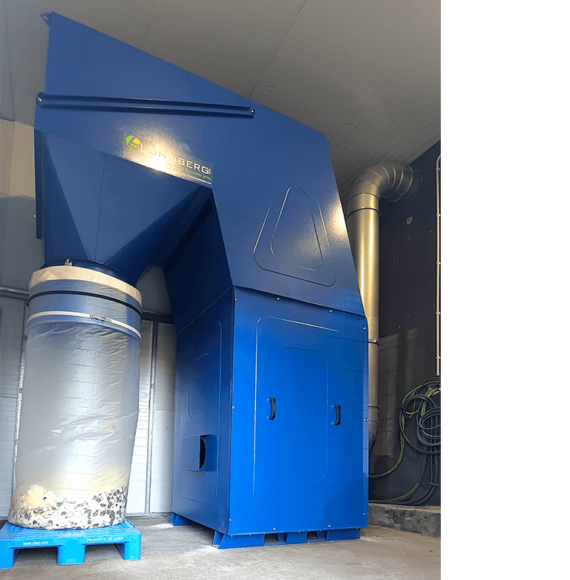 WasteTech All-in-one Unit
Download more information