Redefining waste management in production environments!
Say goodbye to the hassle of waste bins cluttering your production and warehouse floor and welcome the WasteShredder – the solution that transforms waste management in production environments. Designed to ease the way you handle waste, the WasteShredder (as part of a Lundberg Tech vacuum waste handling system) offers a seamless and efficient approach to waste reduction and disposal of separate waste items.
The WasteShredder is versatile, capable of reducing all types of waste generated in production environments into small, easily manageable pieces. Whether it is empty food packages, plastic waste, cardboard remnants, or any other debris, this powerful shredder can handle it all with ease.
What sets the WasteShredder apart is its seamless integration in Lundberg Tech's vacuum waste handling systems. By using vacuum technology, the WasteShredder allows you to transport the shredded waste effortlessly to a centralised location, far away from the production area. No more laborious manual handling or reliance on traditional waste bins that take up precious production space and demand regular manual emptying.
The benefits of the WasteShredder are multifaceted. Firstly, it streamlines waste management, making it easy to dispose of production waste while promoting a cleaner and safer working environment. Secondly, by eliminating the need for waste bins on the production floor, you gain valuable space that can be better utilised for your core operations. Moreover, the reduction in manpower required to handle production waste translates to increased efficiency and cost savings. Furthermore, the WasteShredder streamlines the downsizing process of waste, making it simpler than ever to repurpose materials and give them a new lease on life.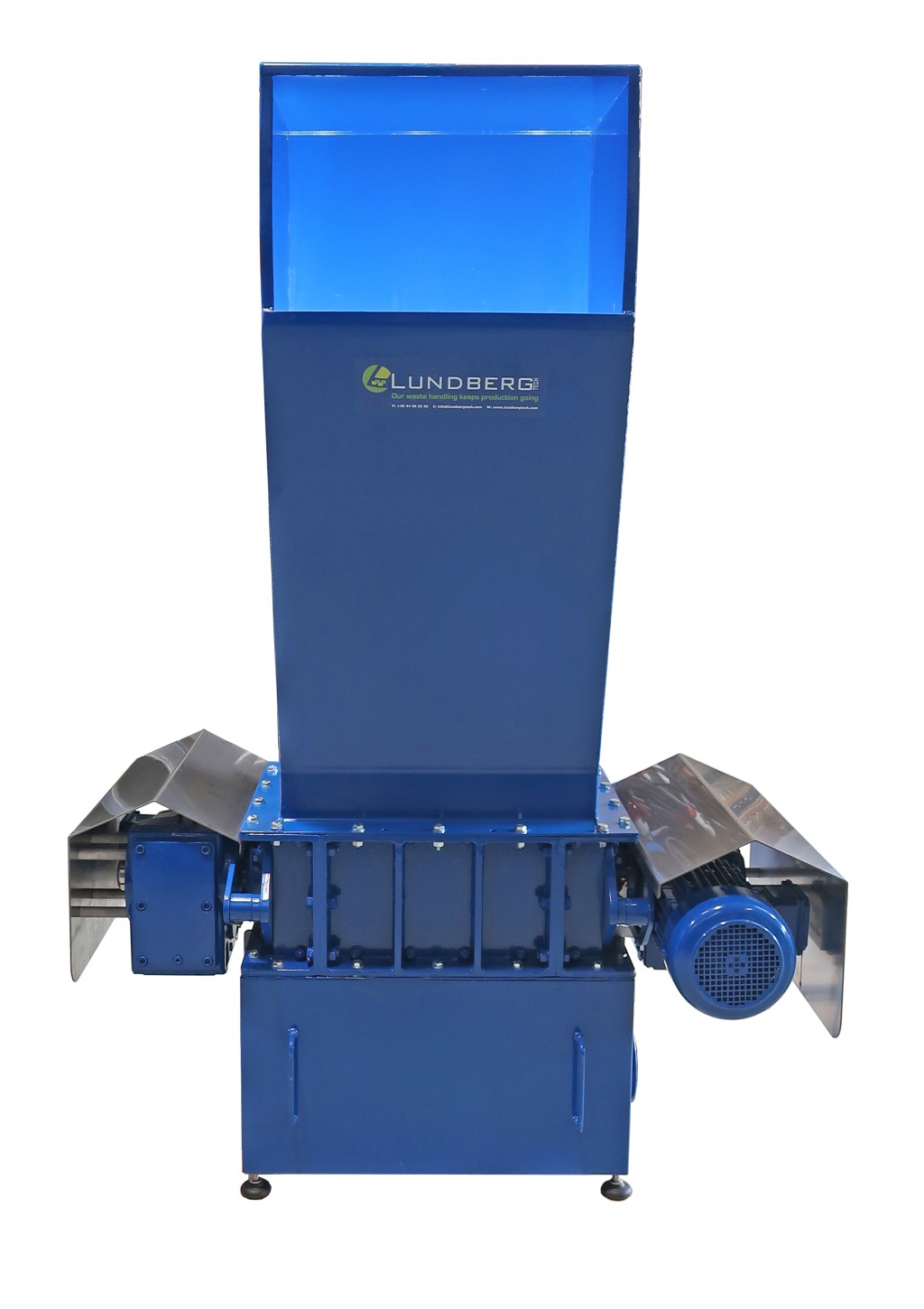 Benefits & features
What makes the Lundberg Tech WasteShredder unique is:
Compact design, requiring limited floor space
Size reduction of waste = less waste volume and transport costs
Seamless integration with Lundberg Tech´s vacuum waste handling solutions
Durable design & low maintenance
Self-cleaning design ensures that waste is not stock inside the housing
Reduces manual labour required for handling production waste
Reduces the need for internal transport of waste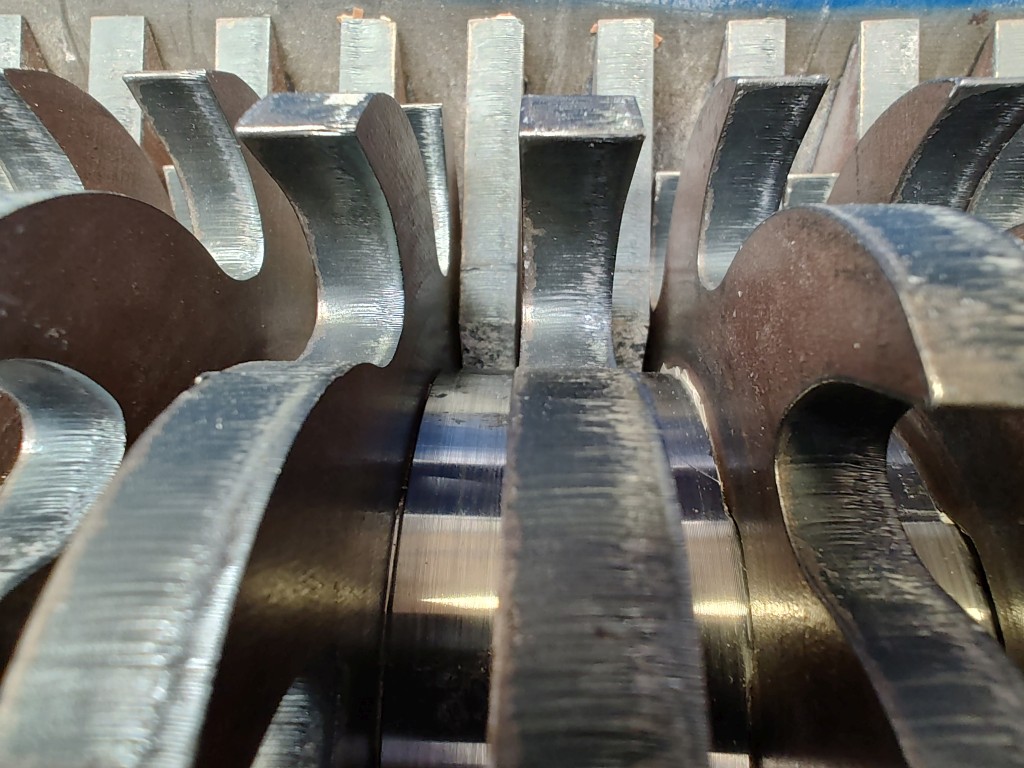 The WasteShredder is engineered with precision and built to last, ensuring reliable performance and durability for years to come. It is very user-friendly and has a low maintenance requirement.
Invest in a WasteShredder together with Granulator(s), an All-in-One Unit or a Central System to gain continuous waste handling.
Contact Lundberg Tech to learn more about how the WasteShredder can transform your waste management processes.
The WasteShredder is very versatile. Below some usage examples:
Empty trays / packages in food production companies, from starting up and running in packaging machines

Cardboard boxes from unboxing products in production companies

Cardboard boxes from shipping / receiving / warehouses

Paper / cardboard waste from printing operations

Waste at 3PL's – Third-party logistics centers (internet shopping)

Downsizing and transport of paper / plastic / cardboard in general