When coating and laminating film, paper, cardboard and other materials you very often generate trim waste during the process. These trims can easily become a bottleneck if they are not instantly captured and conveyed away from the coating machine.
At Lundberg Tech we understand that it is critical to keep your laminating and coating production running and that production stops due to trim waste handling are undesirable. Our solutions are designed with your production in mind. Our systems will capture your trim waste right at the point where it is made – after capturing the waste our Granulator will cut the edge trim into small pieces for easy transport to the waste disposal area of your facility.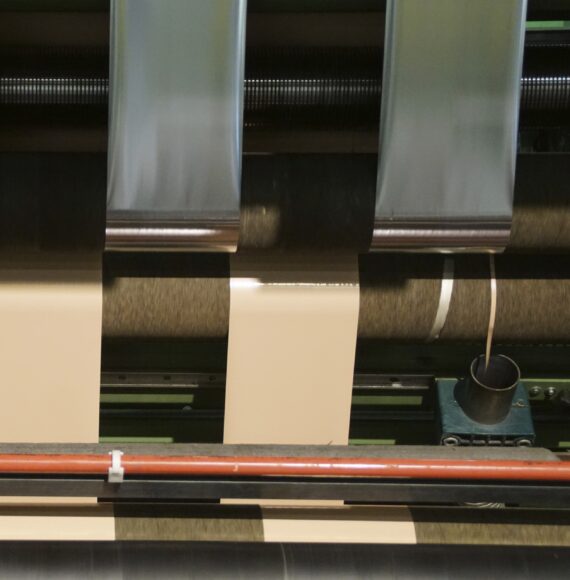 Benefits & features
Some of the key benefits of a Lundberg Tech edge trim waste handling system are:
Dramatical decrease in the volume of the waste by cutting it into smaller pieces

Prepares the waste for recycling 

Makes sure that handling of trim waste is not a limitation for the efficiency of your coating or laminating process

Reduces the manual handling of waste 

Keeps production machines running
The type of waste from the laminated or coated material is no limitation
For more than 4 decades Lundberg Tech has been producing waste handling systems for trims and our systems are used for in-line laminating and printing processes at customers in more than 50 countries around the world.
No matter the width of your trim or the number of machines you run we are convinced that we have a waste handling solution that can meet your requirements, from the very thin material to a wide trim.
Coated material such as paper, plastic film, cardboard, thin metal as well as material with glue between layers or on the surface can be handled by the Lundberg Tech waste handling systems. Contact us so that we can make a test with your specific material.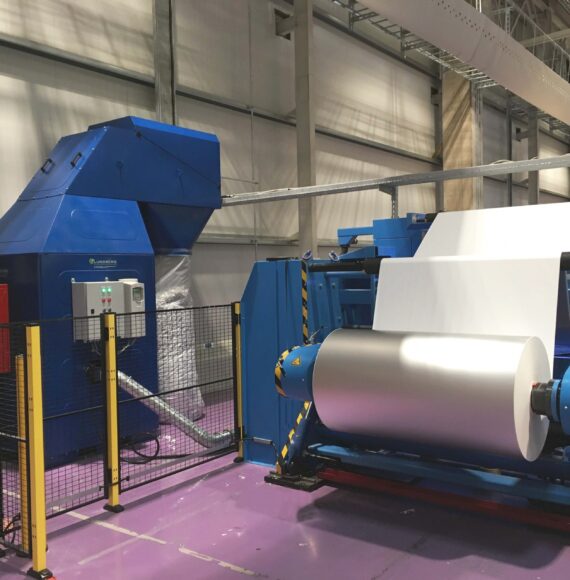 For coating and laminating processes, you can operate with our
All-in-one Units
when you need to collect trims from one or several machines. The All-in-one Units are easy to install, and they contain everything you need for removing and collecting trims.
Another solution could be a Central System tailored specifically to meet your needs. Our Central Systems can collect trims from an unlimited number of machines. Furthermore, they can be designed to separate material for recycling purposes.
If you already have a Lundberg Tech System and would like to add an additional Granulator, we can assist you with one of our own designed and manufactured Granulators from our wide product range.