If your printing process is offset, flexo, narrow web, wide web or screen printing it is very likely that your process generates printing waste when the printed material is cut into its final form. The waste from the cutting or slitting process is not creating any value in your printing process and hence needs to be removed efficiently.
Lundberg Tech designs and manufactures waste handling systems that are widely used in the printing industry to ensure that any cut-offs, die cuts, matrixes and trims from printing processes are removed. When using a Lundberg Tech Granulator your printing waste will be cut into small pieces so that they can easily be transported in a dedicated pipe system to the waste collection point.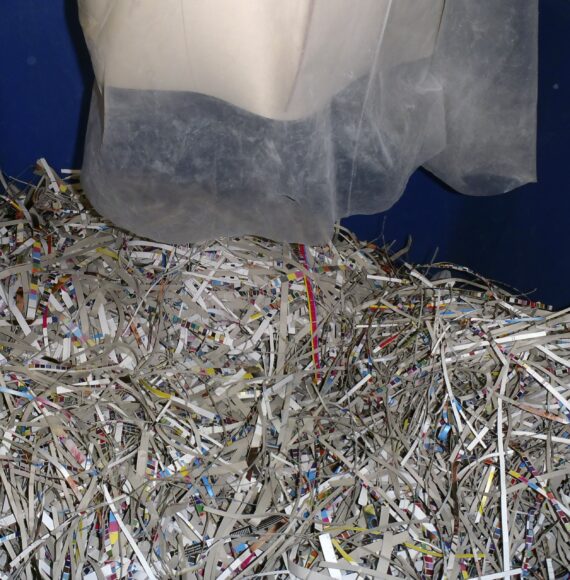 Benefits & features
There are several benefits to an automated waste handling system, including
Waste volume reduction

Limited manual labour needed for waste handling

Preparing the waste for recycling

Cleaner working environment, as waste is efficiently removed
Various waste handling units and systems can be used
For more than 40 years Lundberg Tech has designed and manufactured waste handling systems for the printing and labeling industry. Our solutions are all designed to keep your production going without the inconvenience of handling waste from the printing process.
Lundberg Tech waste handling systems can handle all material you use in your printing process. If you are hesitant that we can cut your material, call us to arrange a test with your material.
For your printing processes, you can benefit from our All-in-one Units for collecting trims and waste from one or several machines. As the name is revealing the All-in-one Units contain all you need when you wish to remove and collect trims – and at the same time, they are easy to install.
Further to the above, you can request us to design a Central System customised for you. Our Central Systems can be designed with the purpose to include recycling material separation. Naturally they will also collect waste from an unlimited number of machines.
If you already own a Lundberg Tech system and need to expand with an additional Granulator, we can help you add this. Choose from our wide range of own designed and manufactured Granulators.