Today CEO of Lundberg Tech A/S, Leif Hansen handed over the daily management responsibilities to the new CEO, Ulrik Hansen. The change is officially effective from 1 April.
Leif Hansen has been the CEO of Lundberg Tech for 11 years. During this period, the company has undergone a truly impressive transformation and Lundberg Tech is now a global company delivering vacuum waste handling solutions worldwide.
Ulrik Hansen comes from a position as CFO in Lundberg Tech. Leif Hansen will continue in Lundberg Tech on reduced hours as Senior Advisor to the management team as well as on the Board of Directors. The daily executive management team will going forward consist of Ulrik Hansen (CEO), Karsten Klein (COO) and Karsten Kejlhof (CCO).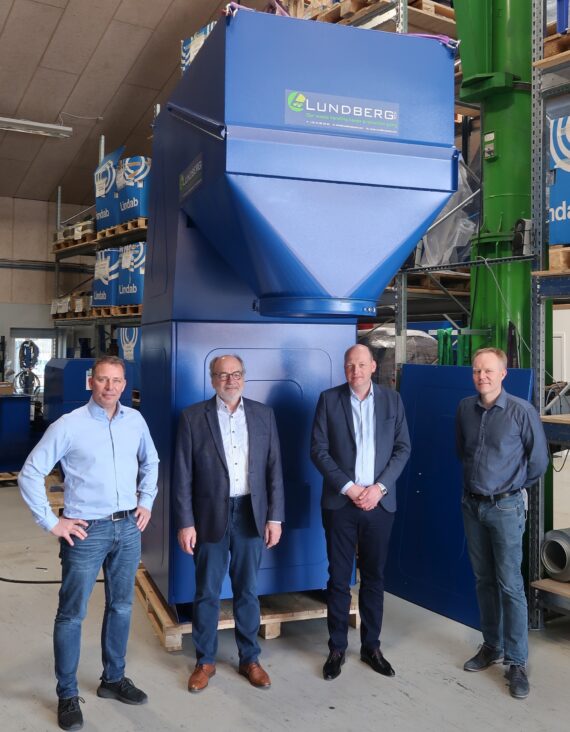 In connection with the change of CEO, Chairman of the Board of Lundberg Tech A/S, Tomas Billing states that:
"The board of directors is very satisfied with this smooth transition and that it has been possible to recruit the new CEO internally. We are full of confidence that Ulrik is the right person for the job and we wish him all the best in the role he is taking over.

At the same time, we thank Leif Hansen for a fantastic period of 11 years as CEO guiding the company from a turnover of DKK 4 mill. to three-digit million turnover for the group, by growing the company from a local to a global player on the marketplace for vacuum waste handling."